Artist of The Month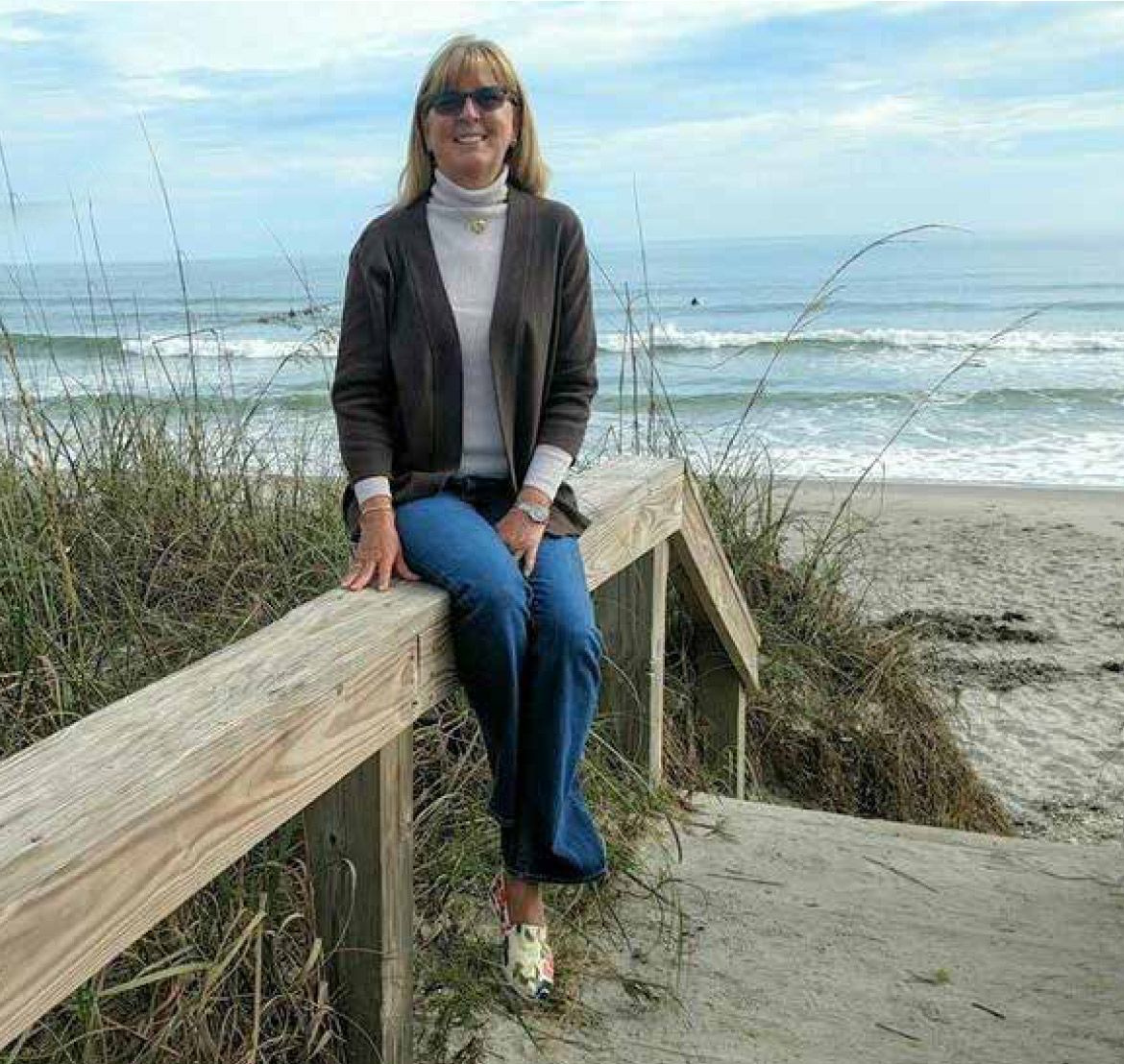 Indian Harbor Beach photographer and sculpture artist, Debora Tweedie has loved the ocean and nature since she was a child.
Her lifestyle growing up on the Jersey shore and living near the beach, where she enjoyed water sports and beachcombing was what she said led to her interest in pursuing her degree in Marine Biology.
"I have always loved the ocean and beach, and have been fortunate to live near it all my life. I have always been fascinated by marine life," she said. Tweedie admits she can't walk to the beach without stopping to view the sea life or shoot a photo, always with her camera in tow.
"While my husband, Bill enjoys surfing, I can usually be found combing the beach looking for the perfect visual to shoot or collecting shells, sea glass or other interesting findings, that I can incorporate somehow in my art."
After a 36 year career as a Marine Biology teacher, Tweedie, who retired four years ago from Viera High School, now has plans to travel and spend more time creating.
One of the first instructors at Viera High School, Tweedie and her daughter, Morgan, also a Marine Biology teacher, led several teams from their
combined classes to national competition during annual Ocean Science Bowl events — an initiative enabling them to compete in a format paralleling the popular long running television show, Jeopardy.
"This experience always was fun, interesting, and something I feel gave these kids a unique understanding of marine life as all our oceans and beaches offer," she said. "The travel to such places as Oregon, and the west coast gave me additional opportunities to photograph unique beaches there, as well and learn about hundreds of species of fish and sea life in other parts of our country."
She was inducted into the Viera High School hall of Fame in 2019 for her work with this initiative, as well as her efforts coaching both tennis and swimming.
One of her most unique creations are her Fanta-Sea fish sculptures are colorful, whimsical and unusual.
The fish, ranging in size from six inches to more than three feet long—all geometrically different—are made from palm tree pods.
"The pods I use can be found locally and are horizontal and can be streamlined for the base (body) of the fishes, so they are perfect." Tweedie said.
Tweedie adds a variety of colorful paint to the pods, and then adds different palm leaves, seeds, plants and other natural all organic materials to create the fins.
"I just began making these and before you know it people were noticing them and wanted to purchase them," she added.
"One of my favorite projects was for Viera Pediatric dentist, Dr. Yoshita Patel. She wanted a fish décor theme for her office but instead of an aquarium, chose my fish designs—which are now displayed on the wall in her waiting room for young patients to enjoy."
Tweedie's photography and sculpture designs are for sale at several local restaurants, including Longdoggers beachside locations and Balsa Bills Surf Shop in Satellite Beach, as well as many Brevard libraries.
Her artwork can also been viewed on her instagram page, where she is known by the name; @oceannaturalphotography.
During the month of April she will be the featured artisan at the Studios of Cocoa Beach, where she was one of the first members of the co-op gallery, located at 165 Minuteman Causeway in Cocoa Beach.