Brevard Zoo Remains Committed To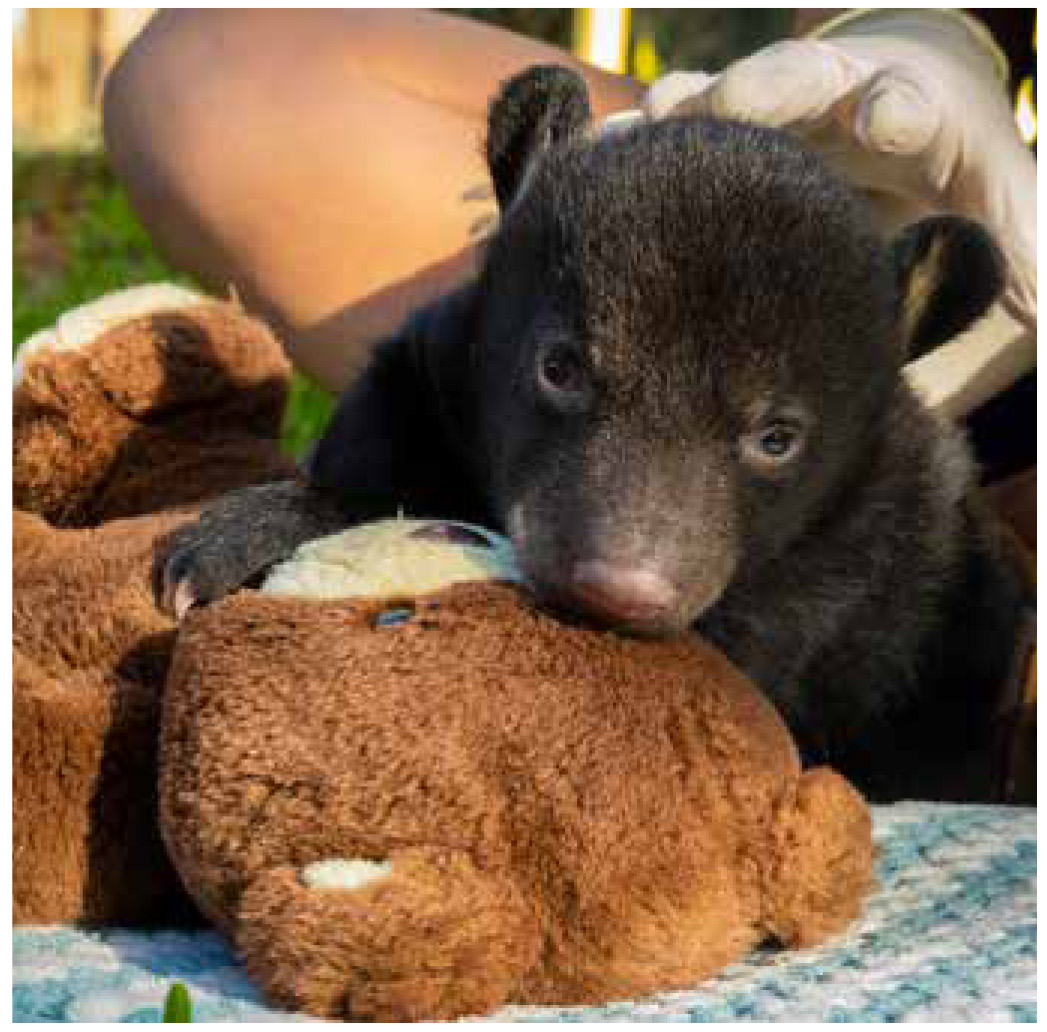 Always remaining engaged about the welfare of animals—the Brevard Zoo—like many others around the nation and globe, that are closed to visitors due to the novel Covid-19 pandemic—continues its commitment to community.
During the past 25 years of its existence—the non-profit, who has weathered hurricanes, droughts, even past recessions—has always stayed focused on caring for the more than 900 animals housed there, and has remained dedicated to supporting wildlife conservation.
Last week, during the continuation of the closure, employees spent time on the Indian River Lagoon, building living shorelines, one of the many marine restoration projects the zoo supports. "We recently answered the request of the Florida Fish and Wildlife conservation commission for us to care for an orphaned bear cub," said Andrea Hill, Marketing Director.
The cub, discovered back in late February, was found abandoned in the Ocala national forest. He is now under the primary care of Lauren Hinson, Brevard Zoo curator, and is healthy and feeding well.
"We hope to soon introduce him to one of our adult bears. Just knowing that I am able to help feed and care for him has given me a renewed personal level of comfort during this difficult time."
During what is normally the busiest time of the year for the zoo, the global pandemic has hit hard.
The non-profit, who receives no public funding for operations,
relies on ticket sales, memberships, educational program fees, special event revenues and community donations.
"It's going to be challenging, not just for us, but everyone," said Hill. "We are currently promoting new membership opportunities that we hope can help support us financially now. Residents can purchase a new membership or renew their current one—with the date to begin on the day the zoo reopens. Additionally, we are hoping to hear more about the nationwide stimulus package that will be available to help us get through this. For Hinson, and other staff, who are caring for the animals, a schedule has been set forth to continue with social distancing among them.
"We've split up into two teams and are careful about distancing and sanitizing."
She added, her work load has been expanded a bit, to include helping with such husbandry chores as cleaning and maintaining the animal habitats. "We are also working on several projects and repairs during the closure, things we cannot usually do with visitors present. So that has been good and keeps us busy."
"My job has always been my priority and I am ready to continue to tackle whatever they throw at me." As far as the animals go—yes, they miss the guest too!
"Many of the birds, including "Goofy" our cockatoo, and the macaws are accustomed to interacting with people daily. The giraffes, always looking for the lettuce fed by visitors, have also been affected," added Hinson.
As a member of the Association of Zoos and Aquariums, a network of 230 members around the globe, the Brevard Zoo has been sharing information amongst their counterparts; something that both Hinson and Hill said has been helpful.
According to Hinson, many local restaurants have donated food and other provisions that have helped in feeding the animals, and hopes are to continue to receive the community support, something that she said was greatly appreciated by all.
"We are now setting up virtual content on our website and via social media sites to help keep our community connected to what we are doing and nature," added Hill.
"Now, in these uncertain times, more than ever, connecting with nature is a great way to ease anxiety and produce a calming effect. We are grateful for all the community support and hope you stay safe."