Duran Golf Club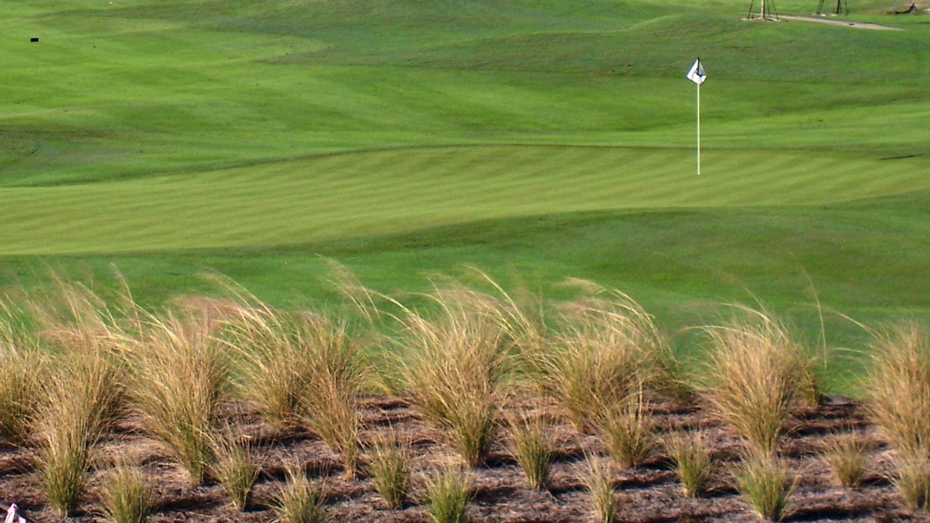 Golfers from all over Central Florida and beyond travel to the new community of Viera to play the award winning golf course in the area, Duran Golf Club. Named "Best Public Golf Course" and ranked in the Top 50 in the country for practice range, Duran Golf Club defines "Great Golfing Experience" to those who live for golf.
The Duran Golf Club was laid out on land that was once a fertile sod farm. That soil foundation lends itself to producing some of the plushest playing surfaces on Florida's East Coast, and we take loving care of the fairways and greens.
You'll find rolling terrain characteristic of a links-style layout, with mild mounding around the large, undulating greens. Along the way you'll encounter sparkling lakes and ponds, sweeping doglegs, native landscaping, grasses, and palm trees. We are located near the Atlantic Ocean so the coastal breezes can add great variety to your game here. The par fives can be stout three-shot tests or tempting "go-in-two" holes.
We know that today's golfers are looking for the kinds of practice areas where they can polish up on all aspects of their game. Besides hitting those long drives on our superb range, you will find mounded areas where you can practice shots off uphill and downhill lies. Winding around the entire practice range you will find our 9-hole, par 3 course.
This course is equally maintained to the condition of our championship course to provide you with exceptional practice and playing course conditions. The short course along with our expansive practice greens allow you the ultimate environment to improve your short game while working on putting, chipping and pitchin. To prove that it can get even better than that, the entire 30 acre facility is illuminated, allowing you to practice and play right into the evening hours.