A New Approach To Buying & Selling A Home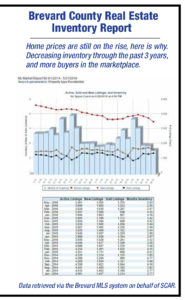 Selling your home, which is typically your largest investment can be challenging, stressful and not to mention nerve-racking. There are 2 major obstacles in selling your home that often become the sticking points in making a deal or losing a deal. The first step is price and what I call salability. This is how the property shows and how it's perceived by the buyer. Many sellers worry if the buyers will like their style, the improvements they've made, and their taste in decor.
We mitigate this by "staging your home." This can be done by either using your existing decor or bringing in new items, accenting certain features, and neutralizing/ depersonalizing your home which can really increase your chances to finding a buyer quickly. However that is only step 1 in trying to capture a buyer. Step 2 is once you have an interested buyer and enter into a signed contract, getting the buyer to the closing table is another major obstacle that has to be conquered. The hold ups are Repairs & Financing. Being in the real estate business since 2003 has given me the knowledge that has put me in the driver's seat of both the buyers and sellers perspective of 100's of transactions. This has allowed me the foresight to mitigate problems in a transaction before they occur, which not only can help save the sale, but keeps things moving smoothly throughout the contract timelines. This is important because when people in a transaction feel good about everything they are less likely to have second thoughts, and also eliminates unreasonable repair requests and seller concessions.
When a home gets to about the 8 to 10 year mark, we've noticed that certain components like water heaters, air conditioners, roofs, windows, paint, appliances, pumps, etc. tend to start showing wear and tear. This can have an impact on the sales process when it comes to negotiating the repair section on the sales contract and can also affect the financing.
We've perfected a system to eliminate the stressful back and forth repair negotiations between buyer and seller, by inspecting your home before it goes on the market for sale and putting it through our "Ready to Sell Certification Process" A "Curri Certified Home" has gone through a 55 pt Inspection with a licensed home inspector, and all necessary repairs have been completed, giving our Certifi ed Stamp of Approval. This also can be helpful for financing requirements for Government loans like VA & FHA. Additionally all "Curri Certified Homes" come with a 1 year home warranty.
Get More Money with Less Hassle.
We've noticed an increase in purchase price of 5.8% average for homes that have been "Certified" verses homes that have not. So the program pays for itself, gives your home a competitive advantage, while capturing a buyer quicker with less hassle. Why sell your home any other way than Certified?
For more information visit www.CurriProperties.com